Please let me know if a link isn't working.
Since I have been coming across so many blogs and sites I decided to basically make a page for them, as I go on I am going to try to have their buttons instead of just a link...give me time LOL. So here you are..all of my favorite blogs!! Right now there really isn't any order to them ....hopefully one day there will be. I guess I don't have to recommend that you sign up for any mailing lists that they have...never want to miss something!!
Video Tutorials!!


Definitely worth your time!!!


She does great tutorials and tutorial series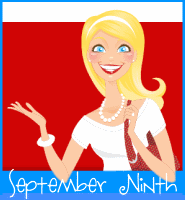 Looking for files to cut - look no further!! Plus amazing creations!
Great place for finding certain images
Karin with Scrapper Creations is very active with the new Cricut Craft Room
Great face tutorial
LeeLou
http://www.leeloublogs.blogspot.com/
Quilling Patch
http://www.quillingpatch.com/
My Crafty Life
http://dan99.blogspot.com/
http://scale-files.blogspot.com/
Packaging Templates
http://yayoi.senri.ed.jp/departments/OISTech/OISDT/gr7dt/templates.htm
this is loaded with every type of template to make packages from!!
Misc.
http://www.casualbloggercommunity.com/
This is a great place to introduce your blog and learn about others out there.
http://www.art-e-zine.co.uk/vintageresources.html
An amazing collection of vintage photos!!
http://www.disneyclips.com/
Yep, lots of Disney clipart!!
http://www.disneysites.com/
And even more clipart from Disney!!
Paper This and That
http://paperthisandthat.blogspot.com/
http://skhedrdesigns.blogspot.com/
Amazing Paper Grace
http://www.amazingpapergrace.com/
Scrappin 3rdeeschick
http://scrappin3rdeeschik.blogspot.com/
Places for fonts
http://www.dafont.com/
http://moorstation.org/typoasis/seasonal/xmas/fsxmas2.htm
Since I seem to be getting more and more involved with Facebook I thought I would add a page. If you have a Facebook page, let me know and I can add you!
I guess I should start off with my Facebook
http://www.facebook.com/CCRPage?v=wall#!/
Cricut Craft Room
http://www.facebook.com/pages/Cricut-Craft-Room/137651426298946?v=wall#!/pages/Cricut-Craft-Room/137651426298946
Spellbinders!!!
http://www.facebook.com/Spellbinders?ref=ts
Tim Holtz
http://www.facebook.com/pages/Tim-Holtz/331303095458
Crafts To Favor
http://www.facebook.com/CraftsToFavor