Product Details:
Reinvent poodle skirts, jukeboxes, and roller skates with the Nifty Fifties cartridge! This cartridge is filled with playful takes on iconic 1950s items such as drive-ins, convertibles, and records. You can also expand your creativity with the included phrases and fonts!
This cartridge includes: Layer 1, Layer 2, Font, Font Shadow, Phrase, and Phrase Shadow creative features.
This cartridge has a coordinating
Cricut Companion
Cuttlebug folder set!
* Cartridge Resources:-digital handbook
This is a full cart
SKU # 2000586 Item # 1069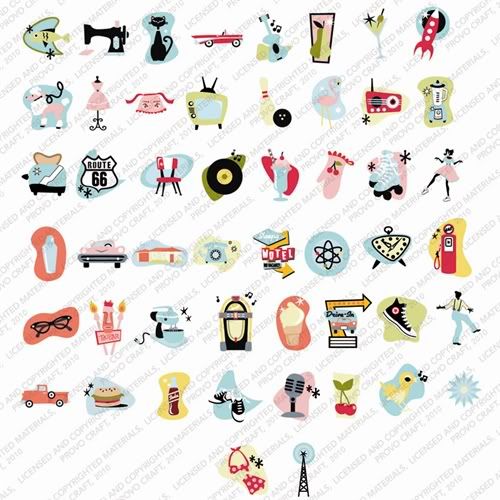 Bobbi at
Rock Girl Designs
created this adorable card - isn't it just to "ooh la la"??